Etsy is one of the most valuable locations on the web for locating unique handmade and vintage items for gifts, home decor, clothing and especially wedding details. Every bride seeks to do something different; to incorporate elements into their special day that create personal touches. This creates an element of thoughtfulness and offers their guests something they (hopefully) haven't seen at the last five weddings they've been to. Often times, brides also turn to Etsy for locating DIY style elements and creating a handmade feel to their day, without having to shell in the hours that it takes to make a (good) tissue paper tassel garland. And other times, it's just a place for gathering some amazing inspiration to incorporate into your wedding day.
Since this site is so vast and you could potentially spend hours getting lost in all that is available to you, we've decide to begin curating Weddings Unique treasury boards. These are designed to bring you selected items that fit into specific wedding colors, themes, locations, or bride styles.
Our first, of this new regular segment of the blog, is featuring Etsy items specific to blush and gold styled weddings.
BLUSH + GOLD
This color combination has become increasingly popular in the last year, and for good reason. It's a wedding palette that can bring elements of softness, timelessness, elegance and class all at once and can be incorporated in so many beautiful ways! Here is a small selection of our treasury and just a glimpse at the options for blush and gold themed weddings.
To view our full treasury, click here!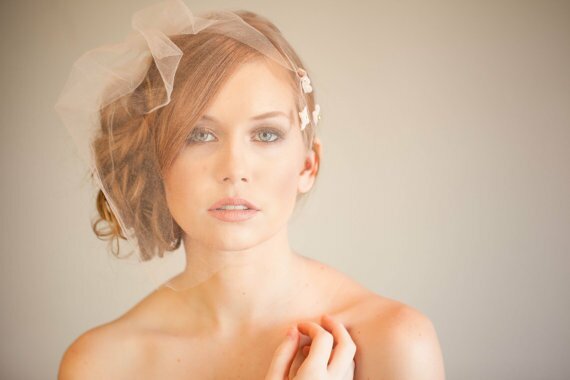 SHOP: MIGNONNE HANDMADE.
This blush birdcage veil, made of tule, is a perfect feminine touch to an ivory or blush dress.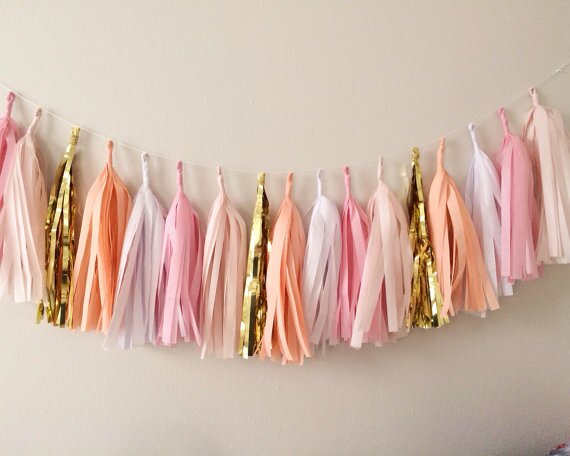 SHOP: BLUSH BAZAAR.
This tassel garland has a mix of blush, pink, peach and gold and would make a great addition to your sweetheart table or strung above the bar!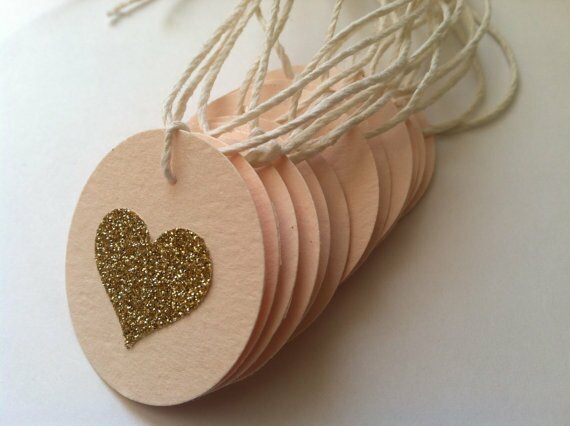 SHOP: PAPER TRAIL.
These sweet little blush circle tags with gold glitter hearts would look great tied around mason jars for guests drinks, strung on wedding favors or even used as escort cards.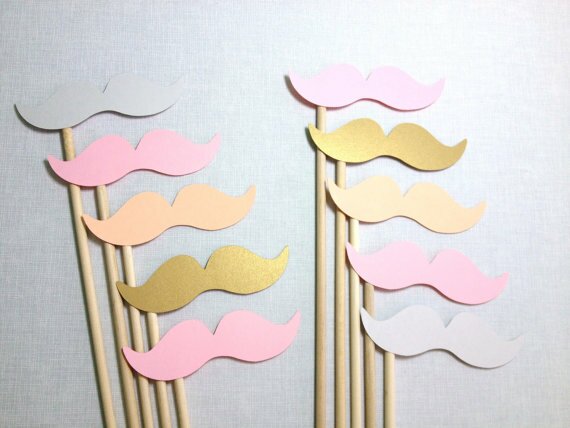 SHOP: CLEVER MARTEN.
Who says elegance and silliness can't hang out in the same room. These blush and gold mustaches would make for a awesome photo booth prop at the reception.