With Summer just around the corner, we wanted to share some fun new ideas for the perfect Summer wedding menu – brought to you by Bizbash.
Here are a few of our favorites to create a unique and memorable experience for your guests:
Vodka Infused Lemonade w. Fresh Herbs
A drink so delicious that your guests will be talking about it and trying to re-create it for months after your big day.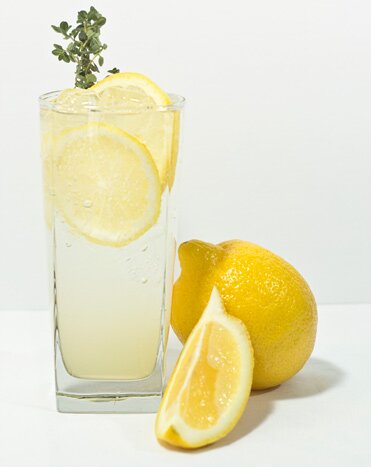 Watermelon Bites
Filled with kalamata olives, feta, and basil, this bite sized appetizer is the perfect choice for an outside cocktail hour, and also very cost effective.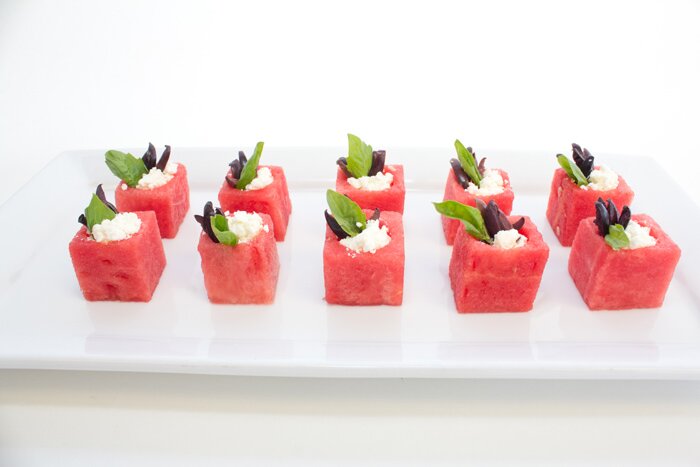 Poached Shrimp 'Cocktail'
The perfect meat selection for a Summer cocktail hour, even better when displayed ice cold on a custom ice sculpture.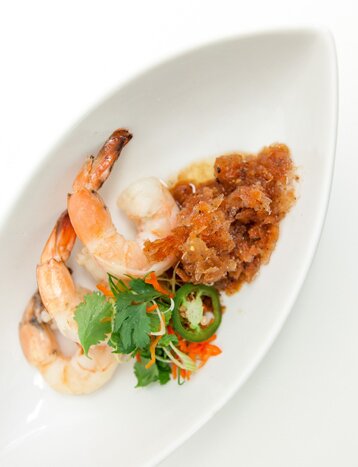 Lemon Curd Tartlets
Topped with candied confection flowers this is a beautiful and light dessert for an outside reception.