So the time has come….you are about to get married! You have everything you can possibly think of planned for your masterpiece of a wedding. But then you remember one important thing, YOUR BRIDESMAIDS! Where would you be without them?! They have done everything for you…help plan your shower, keep you calm when you are having a meltdown, dress fittings, been a shoulder to cry on, make you laugh, and took you on the best bachelorette trip you could have wished for! Now, it is your time to repay them for all the love they have shown you through the hectic wedding planning!
It is so nice to give them something meaningful and that they can use again. I mean what doesn't say I appreciate you more than a customized item. Every time they use it they can think of the wedding they got to play a huge part in.
One great gift that every girl loves is a beautiful robe. They are great for pre wedding pictures when everyone is getting ready. They are also great for future girls night in, popping a bottle of champs and reliving all the funny things that happened during the wedding night. We all know every bridal party has some funny stories to share!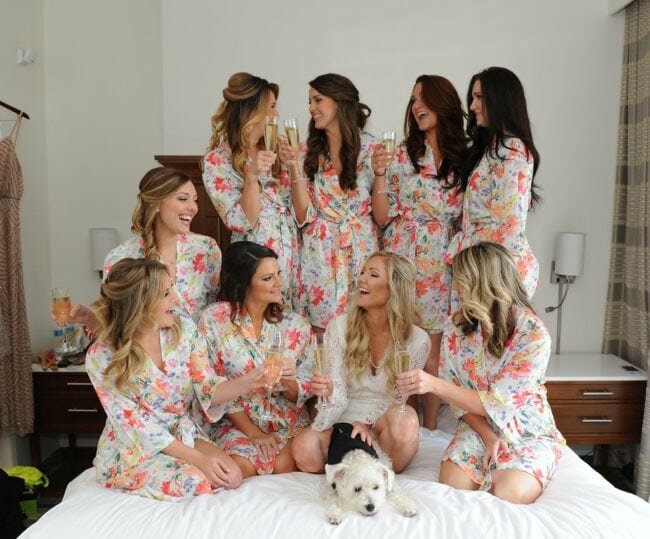 Want to do something different? How cute is it to give your bridal party matching outfits? Stick with a neutral pallet and something classic that the girls can enjoy wearing many times. We had a past bride give a chambray shirts with leggings. It was such a cute idea and something we don't see much!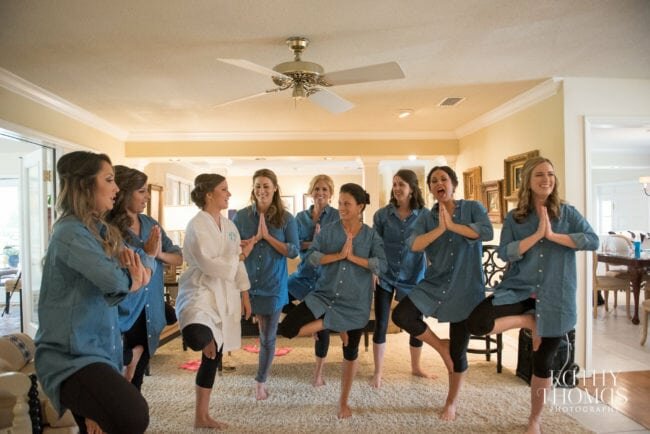 Some other great ideas that every bridesmaid would love is a great bottle of perfume. Its great to give so they can spritz themselves throughout the wedding, but also smell great for months after! Whenever someone ask them what perfume they are wearing, they will automatically think of you and your wedding…we hope!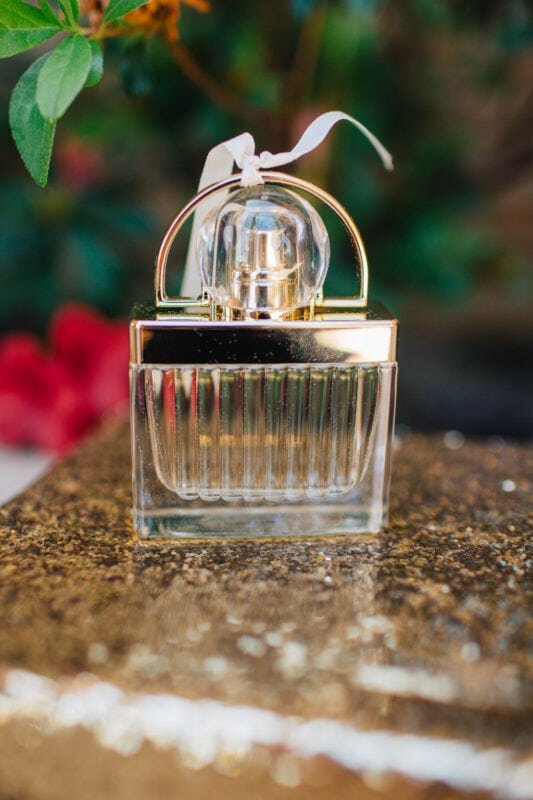 When in doubt just get wine. Think about it, what girl doesn't enjoy a nice bottle of wine…and you can always add a customized wine glass for a nice touch! Jewelry also always wins a girls heart. A beautiful monogramed necklace, bracelet, or earrings are always a winner when it comes to a gift.
When it comes to planning a wedding there are so many details that can get overlooked. Don't forget the most important girls that have been there for you through thick and thin! Let them know how much you appreciate them not just with gifts but with love. Remember, if you have happy bridesmaids, you will be a happy bride!