When we meet with our couples, we always like to go over the basics so we understand them as a couple, their wedding style and items they love so we can help them plan the most memorable of days! From our very first meeting with Rochelle & Adam, we knew five things:
They were beyond in love

This wedding was going to have a lot of sparkle ( Rochelle's Favorite!)

We may end up on the dance floor as the brides favorite music was our favorite music

Their pictures were going to be absolutely perfect ( they hired Kristen Weaver, 'enough said!)
It would be one of our all time favorites
Their Ceremony celebration was held at the Knowles Chapel at Rollins, which when you have a couple who picks such a stunning location for a wedding ceremony, filled with the most picturesque spots for photos, your heart just gets so happy! The location was even more special as the bride attended Rollins and her heart was set on the magnificent chapel from the start!
Immediately after the wedding, guests were shuttled over to the Alfond Inn for a night of love, cocktails, dinner & dancing fun! Since RIEGELWEDDING was our hashtag, the wedding details and wedding decor had to be just that! The theme we came up with through our planning was Elegant Enchanted Garden as our bride swooned over Rich Floral arrangements, anything with a little Dazzle and a whimsical & romantic feel. Mixed with her weddings colors and some amazing metallics, Raining Roses pretty much hit a homerun with these centerpieces dont you agree?!
Anytime our couples want a sweetheart table, we need to ensure that it has a couple of components. First, the backdrop has to be on point as its going to serve as the scenery for so many pictures of the bride and groom. Also, the sweetheart table should showcase the couples personality. And lastly, LIGHTING! We want to always be able to see the VIPS of the night. We want to make sure cande light or a spotlight illuminates the beauty & love the couple will convey that evening. Sparkle, Lush Floral, and romantic lighting ( check check and check) all were apart of the beauty that was Adam and Rochelles Head table.
And what about the Party? Well, The bride twirled all night in her gorgeous Hayley Paige dress from Calvet Couture, FLASH by Kristen Weaver provided for the MOST perfect Photo Station we've seen in a while and DJ Scott Messina made the party POP with his talented mixing skills. This wedding and all the love that was shared between two families, their closest friends and the bride & groom, truly made for the most perfect start to a Happily Ever After & yes, is definitely one of our all time favorites.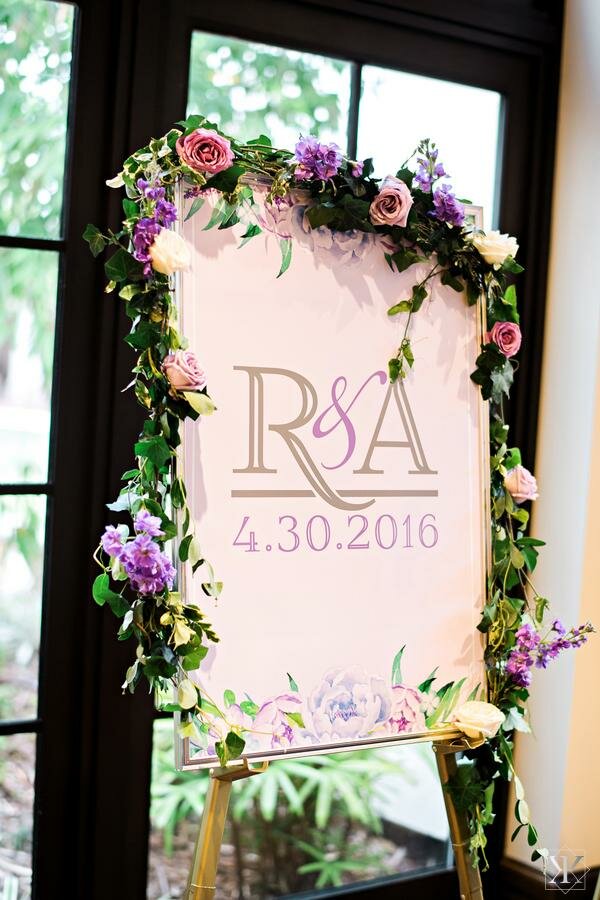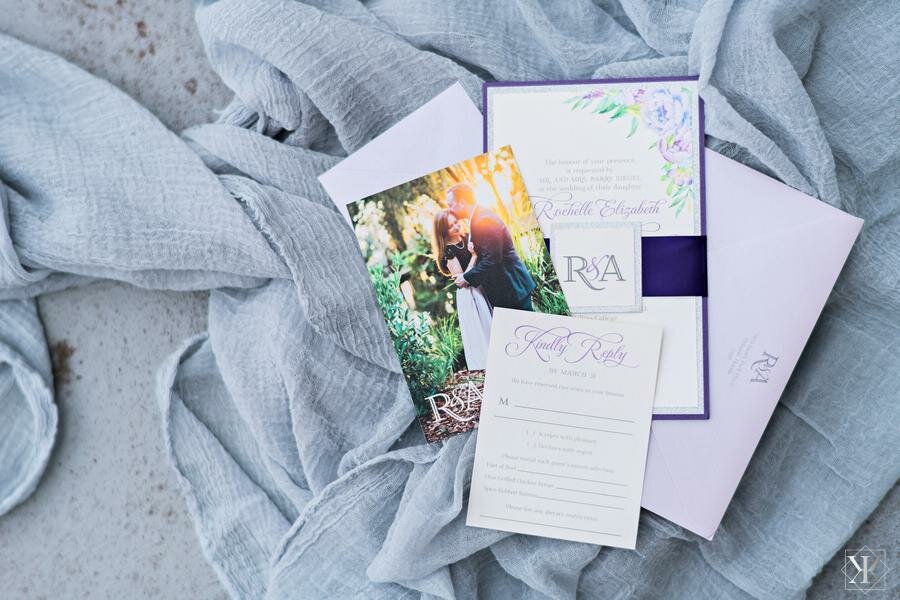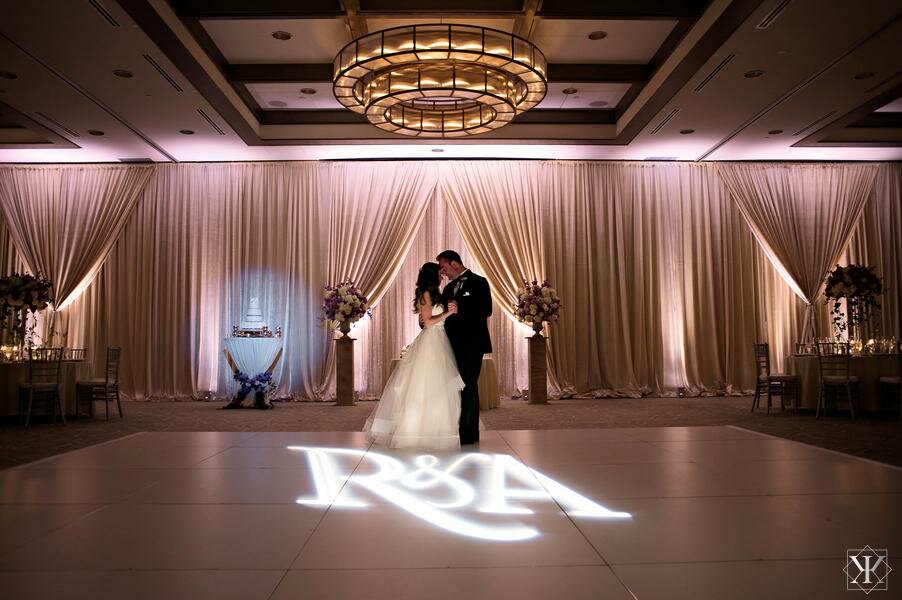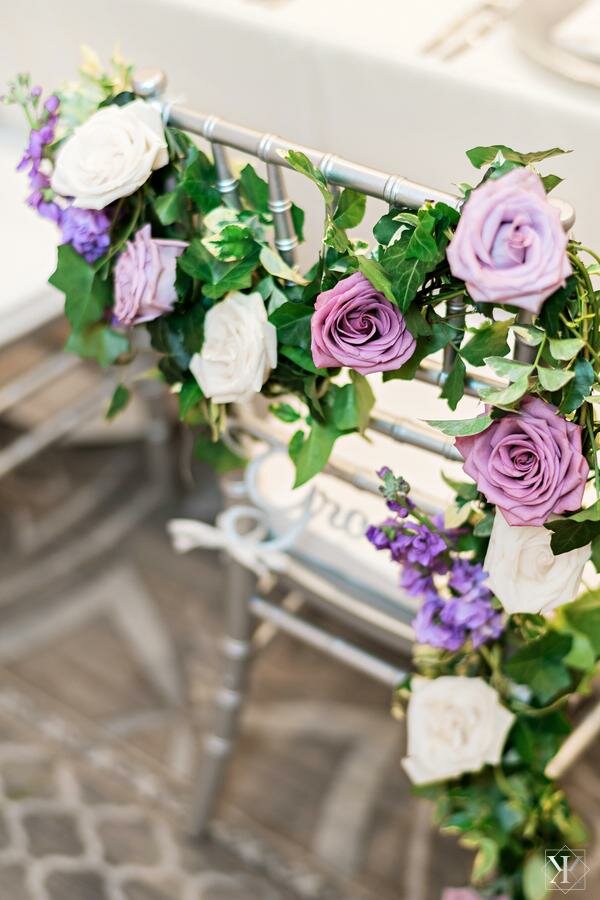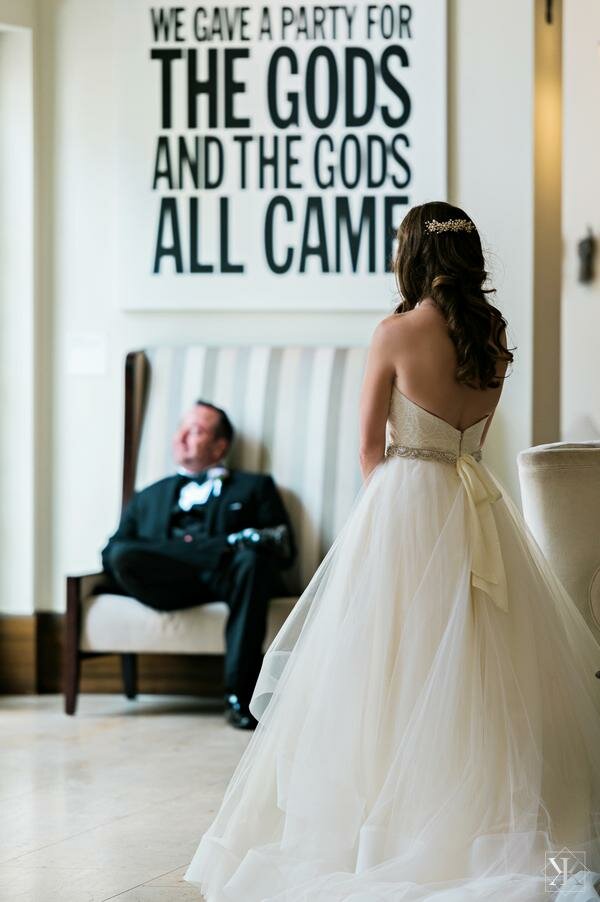 We were honored to work alongside so many amazing vendors!
Photography: Kristen Weaver
Planning & Design: Weddings Unique
Ceremony Venue: Knowles Memorial Chapel, Rollins College
Reception Venue: The Alfond Inn Winter Park
Hair & Makeup: LUMA Bridal
Cake: Party Flavors
Floral Design: Raining Roses
Videography: James Rayner Films
Drapery: Swag Décor
Cocktail Hour Piano, Reception DJ/MC & Lighting: Messina Productions
Menu and programs: Dogwood Blossom Stationery & Invitation Studio
Wedding Dress: Calvet Couture Bridal
Photobooth: Flash by KWP
Rentals: A Chair Affair